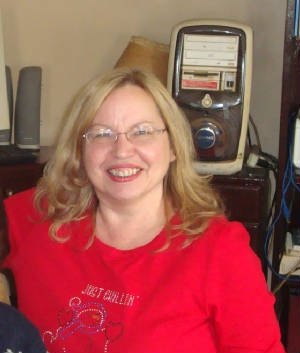 Welcome to my writing website. I write both romantic fiction and mainstream fiction. In 2010, I was chosen as one of ten writers to compete in the semi-finals of publisher Mills & Boon's New Voices contest with my unpublished romance, WINDSONG. I didn't win the competition, but considering there were over six hundred manuscripts entered at the start, that the editors selected my novel to be one of ten to advance to the semi-finals was quite encouraging.

I've been fortunate to have three short stories published. My dark humor piece, "Barn Owl", was published in the anthology NIGHTBIRD SINGING IN THE DEAD OF NIGHT; my romantic short story, "Peach-Flavored Kiss," was published in the December 28, 2009 issue of Woman's World magazine; and my quacky...er, I mean quirky little story titled "Good, Gone Wrong" was published in the Winter 2012 issue of Mused, Bella Online Literary review (free to read at http://www.bellaonline.com/review/issues/winter2012/)
I have finished four novels and am working on three others. My hope is you will someday be able to read my novels in their entirety, but until they're published you're welcome to read my first chapters by clicking on any of my homemade book covers.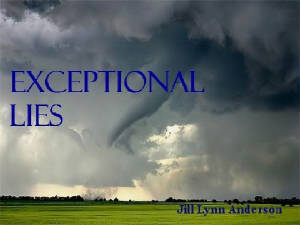 (EXCEPTIONAL LIES - Contemporary drama)
A troubled mother and a parole officer never plan to see each other again after an adulterous one-night stand, but fate dictates otherwise when their families intertwine. Guilty consciences spur animosity between the pair and as this southern drama intensifies, family loyalties will be tested, great love will flourish, and exceptional lies must be told.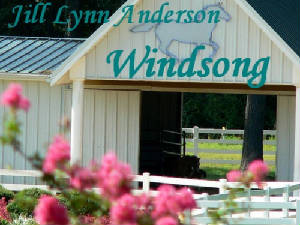 (WINDSONG - Contemporary romance)
New York journalist Lexie Gray's dream-come-true interview with the state's governor shatters into nightmare when she witnesses his brutal assassination. With the murderer on the loose and hunting for his lone witness, Lexie enters the Witness Security Program where more than her identity will be tranformed.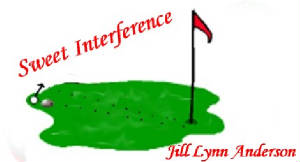 (SWEET INTERFERENCE - Contemporary romance)
Perhaps Jacy Parker should sense a storm will follow winning one hundred thousand dollars at a miniature golf course designed around a Noah's Ark theme, but she doesn't and when her good fortune takes an abrupt turn, it will take the actions of two very different men for the clouds to disperse and a rainbow to shine through.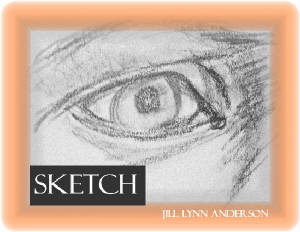 (SKETCH - Contemporary drama)
Pittsburgh's police squad is on edge and hungry for the arrest of a serial arsonist targeting officers' homes. Dedicated sketch artist Irene Slavick interviews an eyewitness to one of the fires and is horrified when he points to a sketch she drew of her beloved father and swears him to be the arsonist. Irene's misguided actions minutes later will catapult an innocent family into a chaotic state that echoes their troubled past.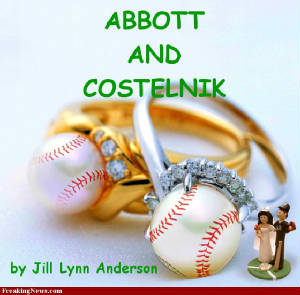 (ABBOTT AND COSTELNIK - Contemporary romantic comedy)
Miscommunication, murder and mayhem follow this comic duo on a roadtrip to the All-Star game where it'll take more than peanuts and crackerjack to satiate their growing desires.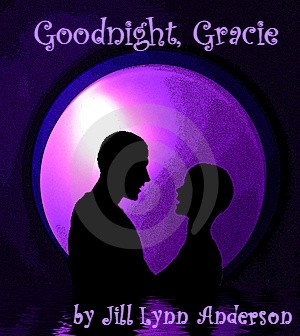 (GOODNIGHT, GRACIE - Romantic comedy)
An archeologist returns to her old hometown ready to indulge in her mother's rice crispy treats, her old feather-top bed, and her tradition of sex with an ex, but instead her life is threatened and she assumes the identity of an insomniac at a sleep clinic in order to hide. Carter George, an undercover cop posing as a sleep scientist, can provide all the indulgences Grace needs, but the dilemma is he thinks Grace is guilty of a crime.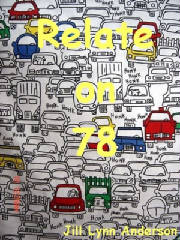 (RELATE ON 78 - Contemporary drama)
Motorists caught in a massive traffic jam influence each others' lives in ways they never imagine.

Prefer a short story?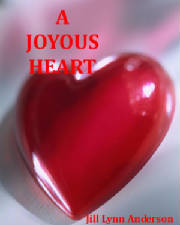 Writing is a solitary pursuit so the support from online writing friends is invaluable. Some of mine can be found here: